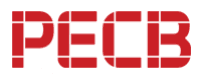 Risks affecting organizations can have consequences in terms of economic performance and professional reputation, as well as environmental, safety and societal outcomes. Therefore, managing risk effectively helps organizations to perform well in an environment full of uncertainty. ISO 31000 specifies principles and guidelines for risk management for identifying, assessing and mitigating risks faced by organizations. It recommends organizations to develop, implement and continuously improve a framework that aims to integrate risk management processes into the organization's overall governance, strategy, and planning, management, reporting processes, policies, values and culture.
Why is Risk Management Important?
ISO 31000 will guide you toward identifying potential risks that could endanger the achievement of crucial objectives; it will help you to determine which risks are essential to take in order to achieve primary objectives before they affect the business, while effectively keeping all other risks under control. Furthermore, becoming ISO 31000 certified proves that you have undergone the proper professional training; further advancing your risk management and risk identification skills. Nonetheless, helping you to formulate and correctly implement strategies and solutions to improve and protect the needs of the organization. Attending our training courses will be beneficial for you because it makes you more marketable to employers, as nowadays professional certifications are crucial.
Who should attend?
Learning objectives
Prerequisites
Course Agenda
Information
Who should attend?
Risk managers or consultants wanting to prepare and to support an organization In the implementation of ISO 31000
ISO 31000 auditors who wish to fully understand the Risk Management implementation process
Senior Managers responsible for the Risk Management of an enterprise
Business Process Owners
Business Finance Managers
Regulatory Compliance Managers
Project Management
Persons responsible for information security or conformity within an organization
Learning objectives
Prerequisites
Course Agenda
Information