Projects we participate in
iNDUCE 4.0 (Work-based training approach in the field of Industry 4.0 for competitive European Industry) is a EC funded project, under the Erasmus+ program (KA2 – Cooperation for innovation and the exchange of good practices Strategic partnership for Vocational education and training), which will be completed by 7 partners from 6 different countries, namely Romania, Poland, Portugal, Germany, Bulgaria and Cyprus.
CASSANDRA Project is a two years project (2015-2017), which is funded as a "Strategic Partnership" from the EU "Erasmus+" programme, to improve the stability and resilience of SMEs through the use of three new tools. These products will help SMEs to develop a risk management system tailored to the needs of their company and to have an increased awareness of possible business risks and threats.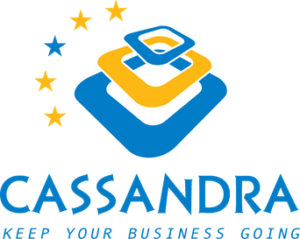 Europeanisation – Organizational Maturity Assessment Tool for the Europeanisation of Educational Institutions
The "Europeanisation" project started in September 2014 with the main aim the development of an online tool for the self-assessment of the level of Europeanisation of training institutions, especially those active in the field of Vocational and Educational Training (VET), professional and adult education and training.
Lifelong Learning Programme
PROVE is the shortened form of "PROject – VET – Europe". PROVE has been conducted between August 2012 and July 2014 in eight European countries and by nine partners, with the goal to improve the quality of EU-Project Management. PROVE provides the EU-Project Managers with four valuable products:  a Code of Ethics, a Guide, a Survey and a Curriculum.